Hawa Mahal, The Palace which has 953 windows is a great piece of architect in The Pink City of Jaipur. Designed as a beehive castle with small windows, has a height of 50 ft from its base. Hawa Mahal is famous for its windows or Jhrokhas which enables free circulation of air within the structure. All the Jaipur Royals utilized this building as their summer retreat. It was designed by Lal Chad Usta and designed for the royal ladies so that they can watch all the activities in the local market without being seen (in fact most of the palaces of Jaipur are designed keeping this in mind). It doesn't have any front entrance, if you want to get in, then you'll have to enter from the rear side.
A view from the entrance of the Hawa Mahal.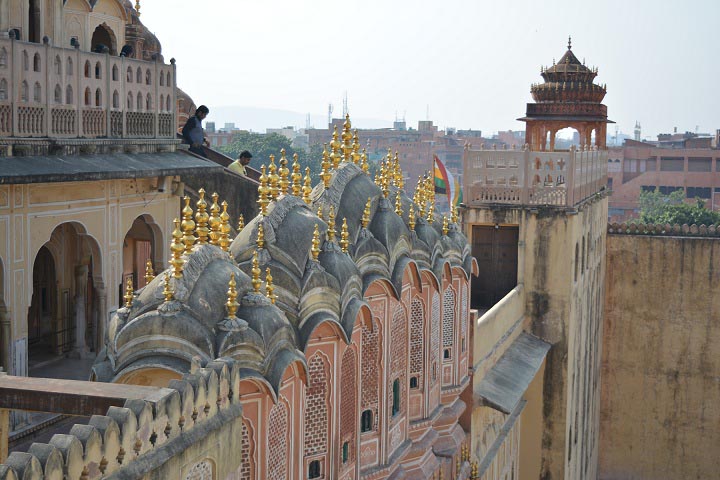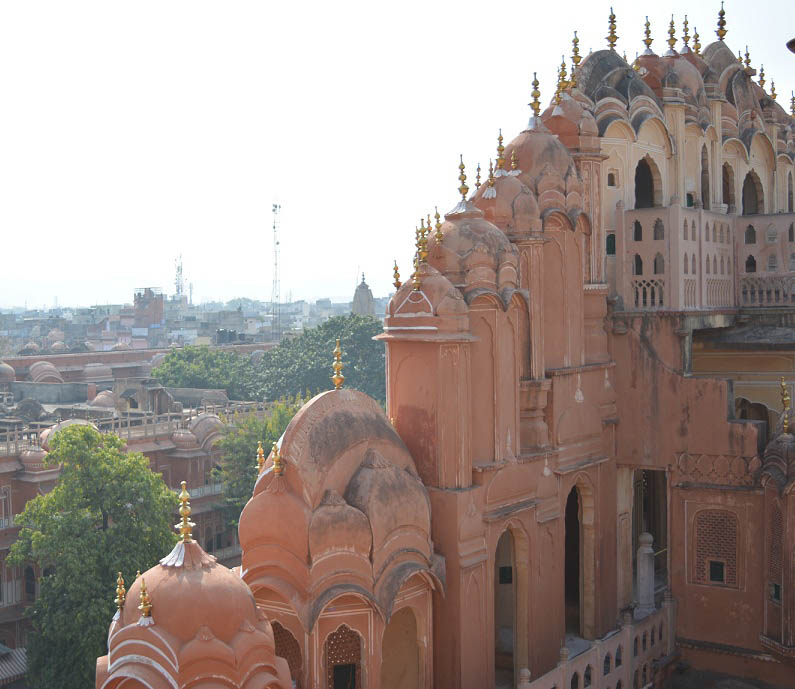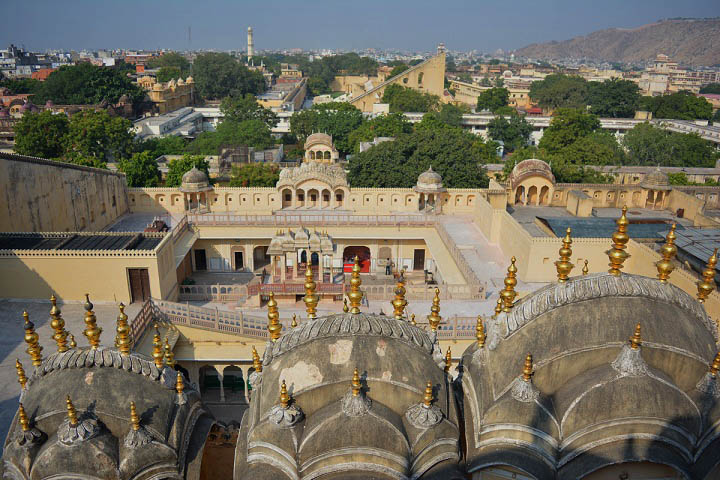 Taken from the top of Hawa Mahal. you can also see Jantar Mantar from here :D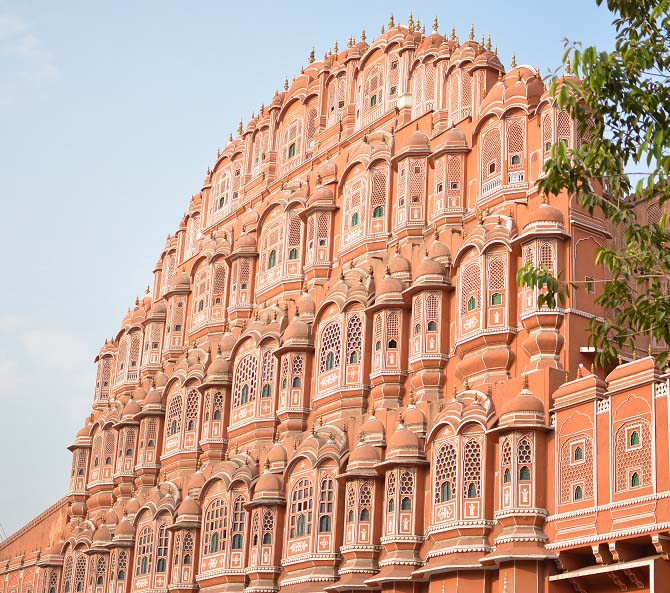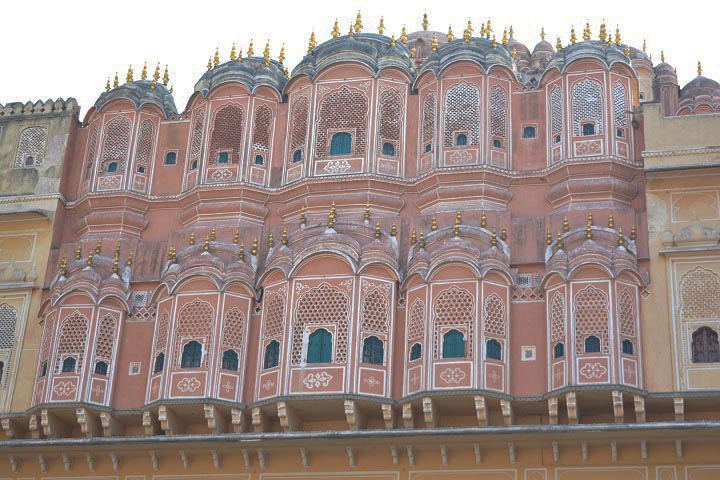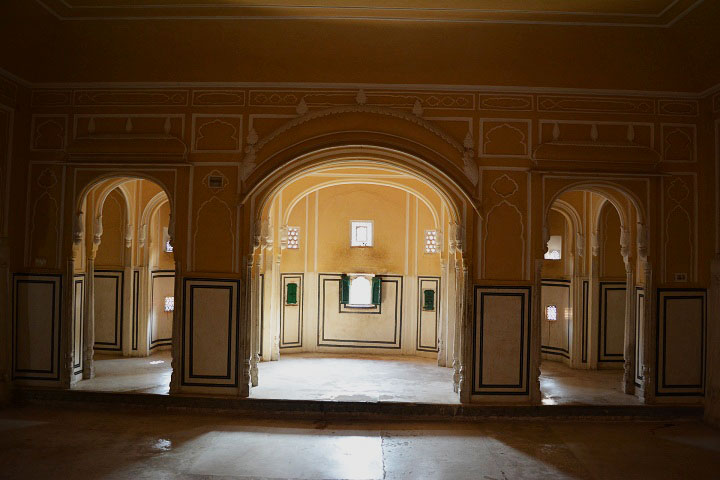 Inside of Hawa Mahal, you can also see the windows which look so colorful from the inside.
Hawa Mahal - The Palace of Winds at Night.