Jantar Mantar - Jaipur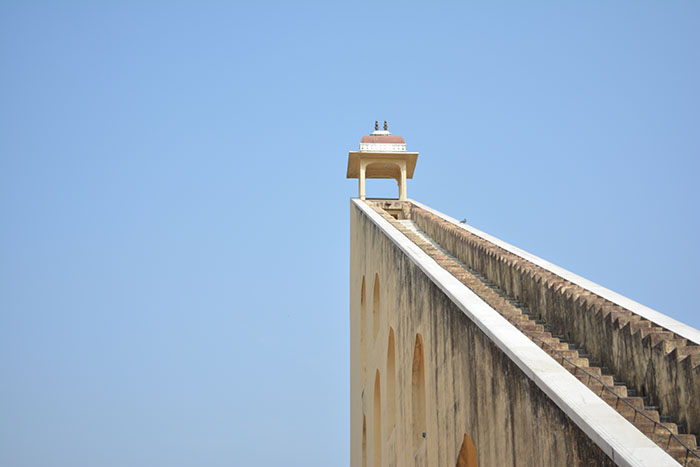 Jantar Mantar of Jaipur is one of the place that you sure should visit. It'll surely amaze you with the ancient technology which still is the advanced. Many people worldwide come here to study astrology.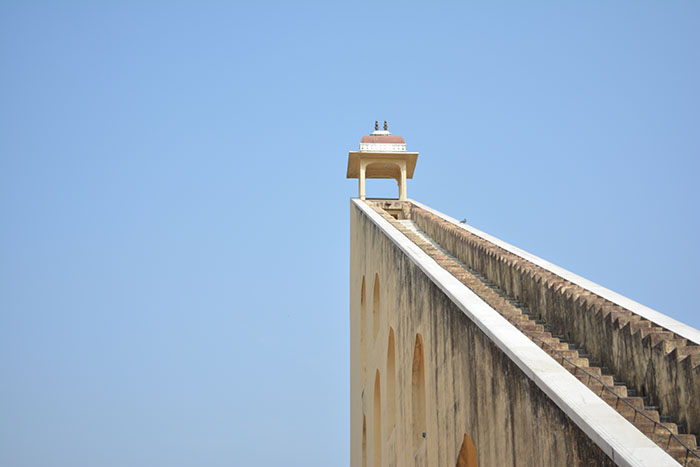 What happened with me here is, I visited this place twice!! Yes you heard me right, Twice. The first day I went there and saw many school kids over there and all of the guides were occupied and didn't even get what thing is what!! It was all like a structure and I was unable to get how that works, hah.
Next day went there with a guide and Wow!! It is such and amazing place. He explained everything in detailed and I was amazed to see that It was built a long back. So, you can see my "hah" changed to "wow" with someone explaining everything.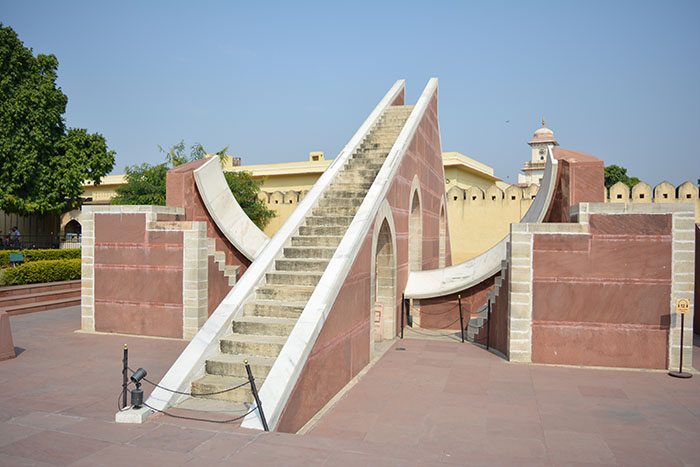 This is a clock that tells us the correct time even today. Left side is of morning 12 hours and right side is afternoon to night(it works with sunlight only, you won't be able to see night time.)
View from back side of the same clock.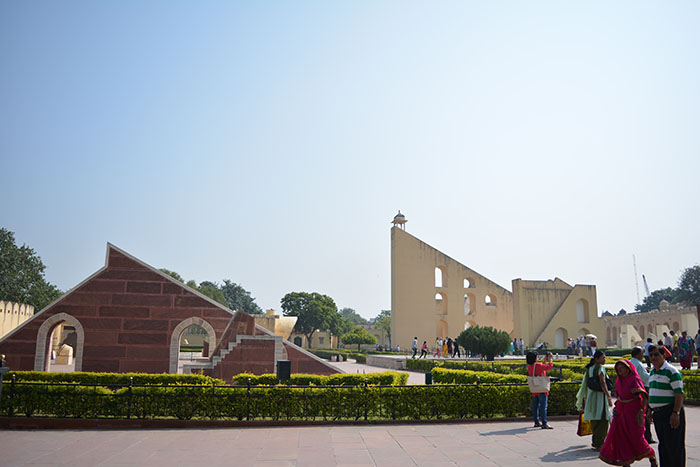 The red one is the clock that I told you about above and the right one is a bigger version of that.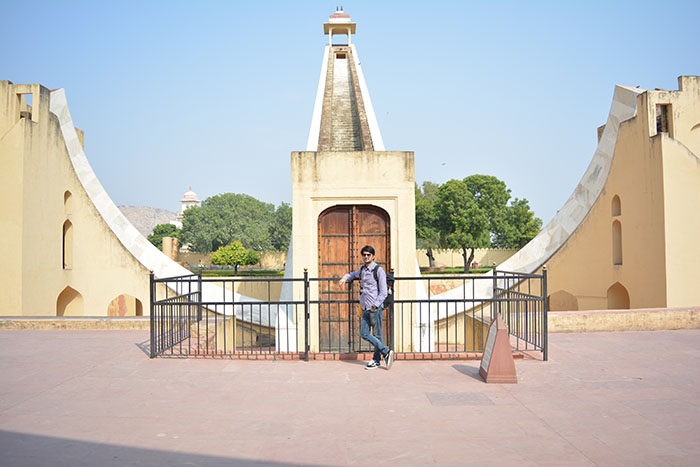 Bigger version of the clock, same concept left side morning 12 hours and right side afternoon 12 hours, but with bigger blocks and more accurate time.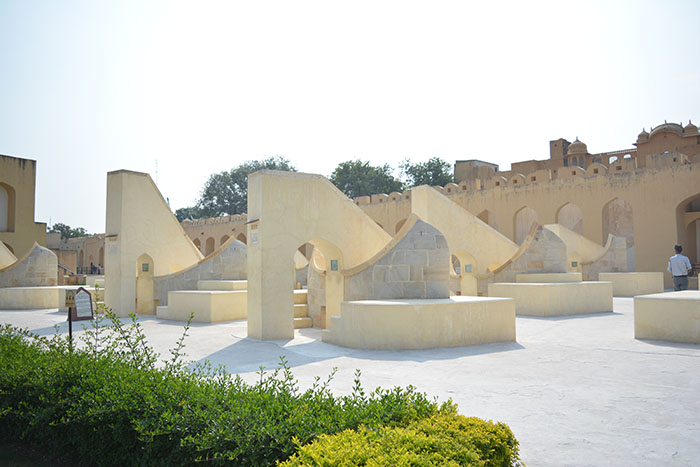 These small white structures are Horoscope one's. One for every. As, told by my guide, people still use these to study horoscope.
Everything in Jantar Mantar Jaipur works with sunlight, that is the most amazing part.
Some final tips: * This place is best to visit in morning. * If you go early, you'll definitely get a guide. Without a guide, this place is a no no to visit. * If you're visiting in summer, morning breeze will be sigh of relief.